Club Fitting
New Indoor Studio
---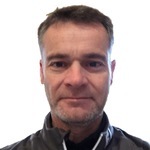 Tim Dunstan
PGA Golf Professional Aldenham Golf & Country Club
Have you checked out our new indoor swing studio?
This fantastic facility is based at Aldenham Golf Club, providing the perfect place for golfers of all abilities to improve their game.
We have the latest shafts and heads from the leading industry brands to get you the best equipment suited to your swing. What better time than over the next few months as we head into winter to try some new options and see if they can better what's currently in your bag!
We want to ensure each golfer that walks through the door has the best possible experience, whether they're here for a lesson or a custom fitting! Our GC Quad technology gives us tremendous insights into your game, helping to map out your bespoke improvement plan.
Get in touch with us if you have any questions, but we look forward to seeing you come and check out the new studio!